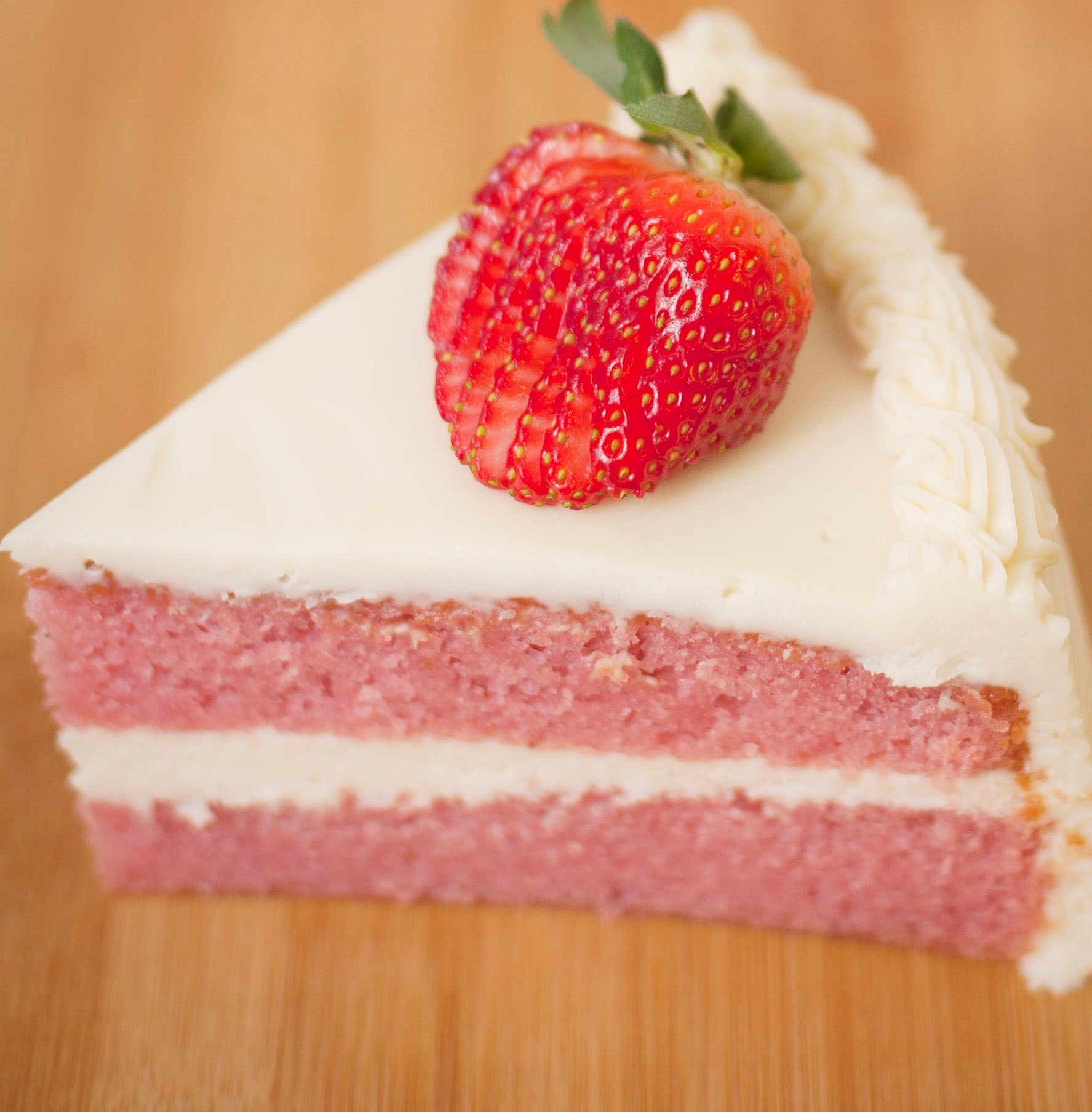 Cake Slices for Shipping-Strawberry
Our popular cake flavor slices are a great way to sample our cakes!
Sammy Cheezecake cakes are baked fresh daily, made-to-order, frozen and packed carefully to preserve freshness. 
The cakes may thaw in transit. If still frozen, allow to defrost in refrigerator or on countertop.
To preserve freshness, you can store in the refrigerator for 5 days or freeze for up to 6 months.