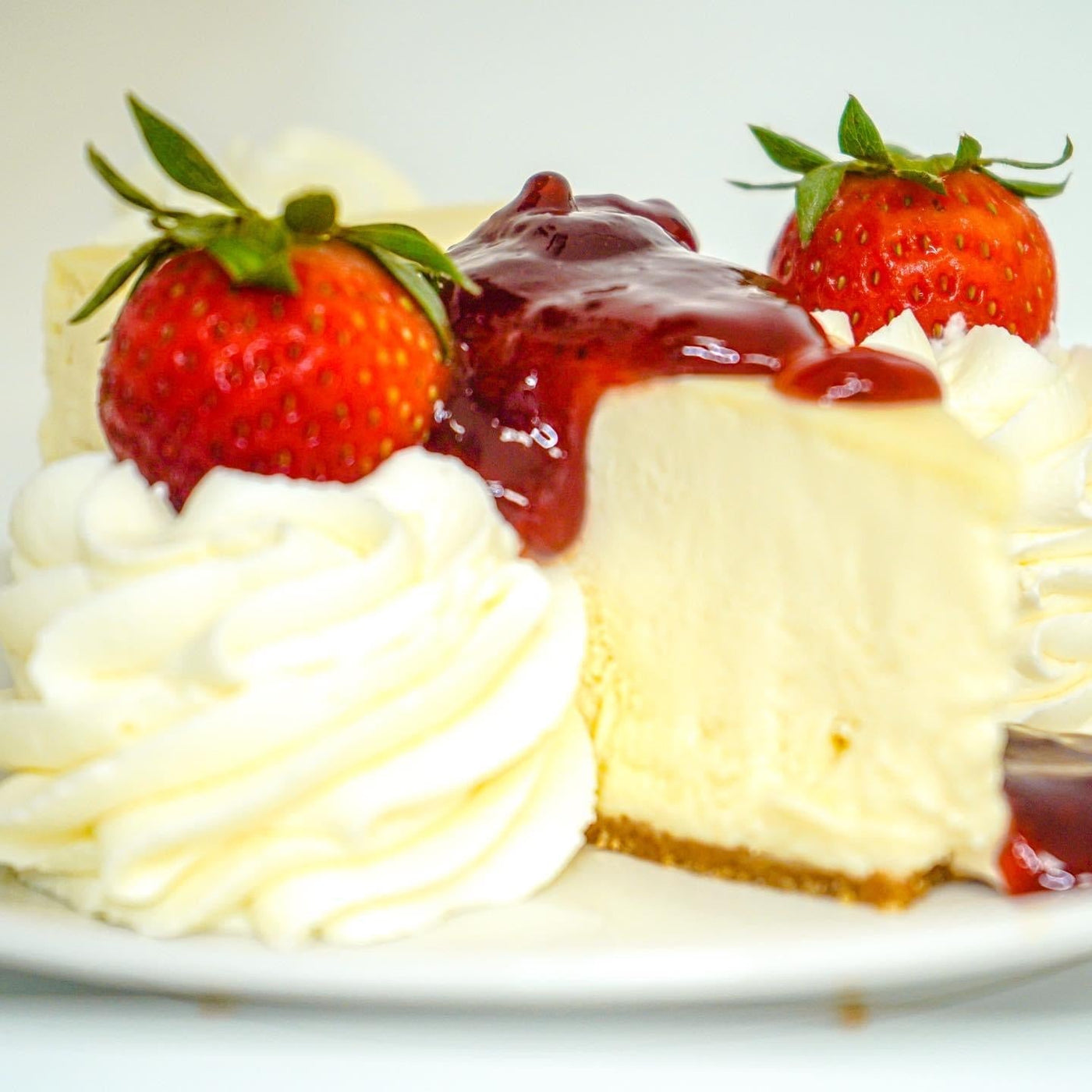 Desserts Perfect for Any Event
Sammy Cheezecake serves an array of delightful Cheesecakes & Cakes. Each dessert is baked from scratch daily with love & passion using premium ingredients. We have the perfect dessert for birthday celebrations, showers, holiday events, office parties or any special occasion. You can also stop by our wonderful storefront for a delicious slice!
Sammy is an Atlanta native and a graduate of Le Cordon Bleu Culinary School of Arts. While attending Le Cordon Bleu, Sammy created his famous signature New York Style Cheesecake. Friends, family & the community loved the cheesecake, Sammy pursued his passion for baking into a side business while still a student. With a single hand mixer, a bowl, one 9-inch pan, and a "Dream" he baked for years utilizing his parent's kitchen. Sammy expanded his menu to include traditional cake flavors, red velvet, yellow chocolate, lemon, and other variety of homemade cakes. By the time Sammy graduated from Le Cordon Bleu in 2005, the demand for his delicious desserts grew tremendously.

In 2006, he left his full-time job, stepped out on faith and pursed baking full time. For years, he peddled cheesecakes and cakes out the back of his Tahoe, bringing sweets by the slice into banks, car dealerships, salons and barbershops. Georgia Power, Morehouse School of Medicine, Marta Headquarters, and Cox Communications became some of his biggest customers. In 2011, Sammy launched his first storefront "Sammy Cheezecake" in East Point, GA. The help and support from his parents, family, community, the opportunity to receive words of wisdom from Samuel Truett Cathy, and his strong faith in "GOD" are contributors that help Sammy achieve his dream. Sammy desserts have been featured in the Atlanta Magazine, on 11 Alive, Fox 5 Atlanta and in Atlanta Business Journal.