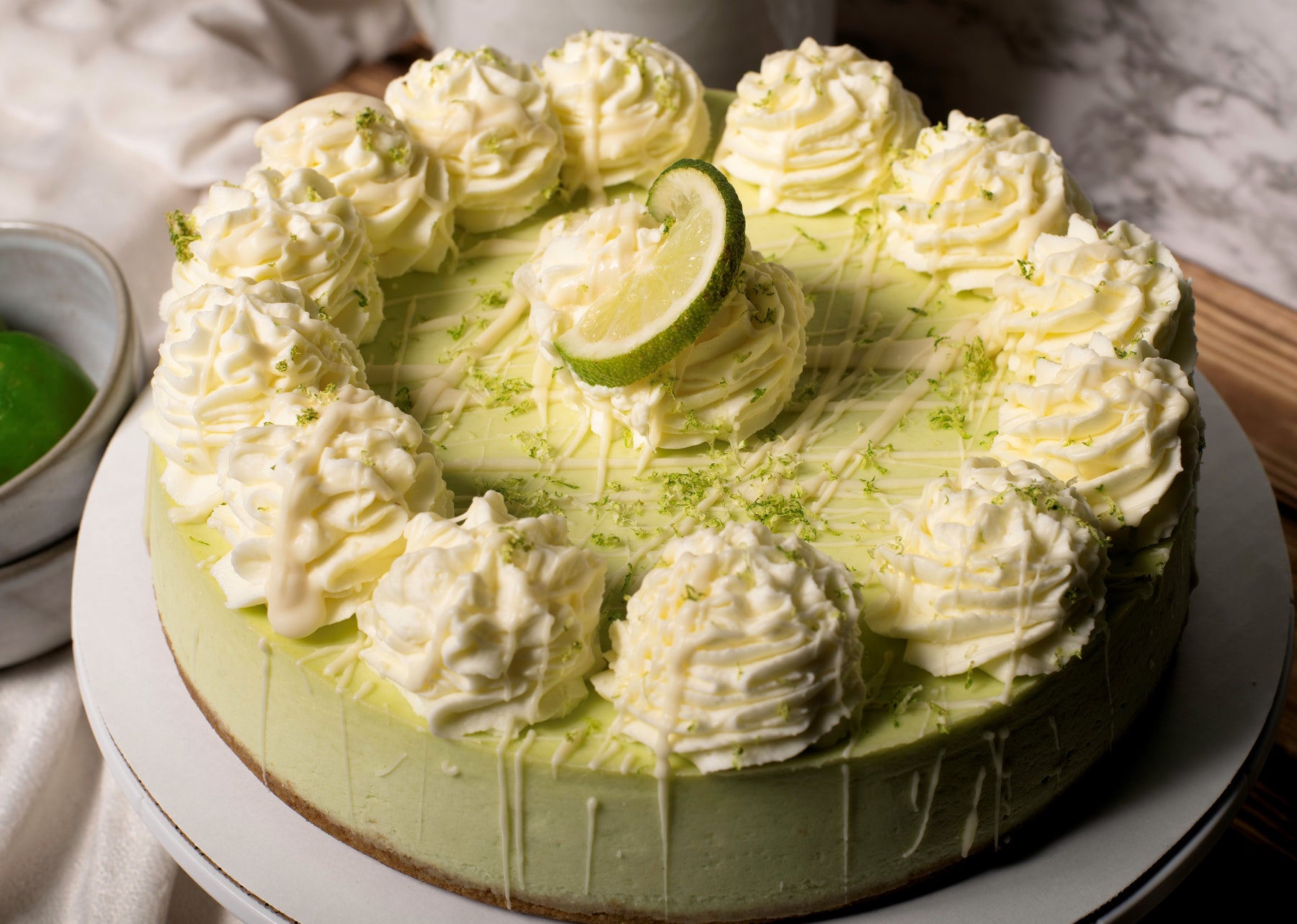 Key Lime Cheesecake
Key lime-flavored cheesecake on our famous graham cracker crust topped with whip cream and white chocolate drizzle.
Available pickup days are Tuesday & Friday.
Available in 

10" Cheesecake, Serves (12-18)
 All orders must be picked up by scheduled time or no later than 7:30pm your scheduled pick-up day.